Children's Sermon Web Site!
| | |
| --- | --- |
| Short, Interactive, Sermons for kids | |
Written by Andrew Hewlett
Children's Sermons
 - Easter (Bible /Gospel based 
fun object lessons for Children's church



Creative Sunday school ideas 4 kids: FREE: Children's sermons   
 

Devotions / Kids talk for Youth Group, Sunday school, or Children's Church  -                                                                        

Sunday School Teachers: Great ideas and illustrations for anyone involved in ministry to children

.---



Children's sermon for

Easter

- The case of the empty tomb. (Fun drama demonstrating that Jesus is alive!)


-

Idea for Palm Sunday

(This is a pretty simple idea that involves dramatizing the Triumphal entry) Check it out

-or try this: 

Walking with Jesus - Palm Sunday and Holy Week



-

If I am lifted up I will draw all people to myself (John 12)

-

The Magnet of the Cross 


Show the children a magnet and demonstrate how it attracts bits of metal and various objects. Explain how Jesus (when he was lifted up) on Cross draws people to God. 


Children's lesson about taking up our Cross

 

and following Jesus - Show children a small cross that individuals wear around the neck. Make (or show in a picture) a large cross our of heavy wood. Discuss with the children how the cross that Jesus carried would have been very heavy compared to the small cross that people wear. (check out the link for the full story)



Kids lesson for Lent:

stop, look and listen. Explain the old phrase about what to do when crossing the street. Explain that we all need to take time to stop, look and listen in our lives


--Christ Centered / Evangelical - focusing on the Gospel as "Good News." -

Designed primarily for the short

"Children's Focus

" during Sunday Morning worship, these Children's sermons can be used in a variety of ways: An introduction to a Sunday School lesson, for Children's Church /Chapel, Youth Group or Kids club, etc. I trust these Christian sermons for Children will be a great resource for Pastors and Sunday School teachers.  Blessings,  Pastor Andrew  -- Any feed back would be much appreciated!       revhewlett(at) gmail (dot) com  

Note: Stay tuned as I post stories on YouTube -Valuable to God- Gods Love - Secure in God's love- Repentance - 

These Sermon's for Children are:
Biblical - Present good theology even if it's in a simplified form.
Fun  - Avoid the "O brother, here comes the boring message" reaction.
Interactive - That's how kids learn. It's best when they use all the senses. I try to involve the congregation too.
Christ centered - Most of these stories are focused on Jesus and the love of God.

Short

- Most children have a short attention span.  (Sunday school teachers know this well)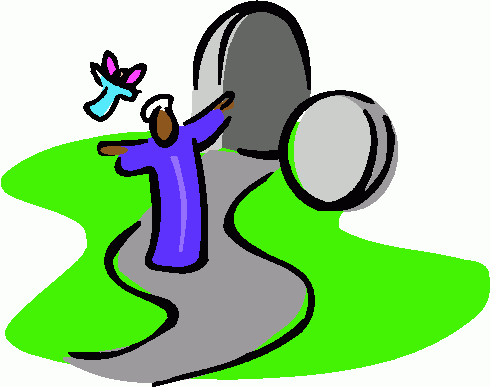 - In the near future I will be including ideas on:
-- Sunday School Crafts
-- Sunday School Games or Youth Group Games
-- Other Sunday school ideas      ...stay tuned!
-- Printable Bible quizzes for kids

-
Last Updated on Tuesday, 31 March 2015 16:21
| | |
| --- | --- |
| Resources for the Sunday morning Children's story | |
Written by Andrew Hewlett
Thursday, 15 May 2008 10:36
My prayer is the someday soon this web site would be a great, FREE resourse for children's sermons and Sunday school
Whether one is Anglican (Episcopal), Baptist, Catholic, Evangelical or Penticostal - children need to hear the gospel presented in a lively and biblical way.
Last Updated on Friday, 15 August 2014 09:02
Read more...
| | |
| --- | --- |
| Tips for making great children's sermons | |
Written by Tim Davis
Thursday, 12 October 2006 08:50
 Tips for making a good children's talk or Kids Bible lessons for the Sunday Church Service:

It Should be a Biblical children's story: The theology for the Sunday Morning Kids Story doesn't need to be sophisticated but it does need to be Biblical. Keep it simple but keep it scriptural.

It should be an Interactive children's message. Don't preach to the children. Involve them in the learning experience. 

It should be a short children's message. Most kids have a very short attention span. Don't let them get bored. Otherwise, the main thing they will learn is that church is boring. I would keep it under 5 minutes. 

It should clearly present some aspect of the Gospel. If you get too abstract most kids will miss the point. Keep the thought progression simple.

It should be a FUN children's message. Ideally the children should look forward to this time in the service.

It should be a "risk free" children's message: Protect the kids from being embarrassed in front of the congregation.

...(more tips to come)
-



-
Pastors / Sr. Sunday School teachers. Discussion questions based on this Sunday's RCL Lectionary readings - Palm Sunday 



Mark 15: 1-39

The cross is central to the Christian faith.  What message does the cross communicate to you?

As Jesus processed into Jerusalem there were shouts of praise.  Why did his followers so quickly fall away?  What causes individuals to fall away from Jesus today?

 

Phil 2: 5-11  (see vs 1-4 for context)  Do you think that being like-minded means believing exactly the same things? (vs 2-4)

What is the relationship between unity and humility? When do you find it most difficult to imitate Christ's humility?

 

Isaiah 50:4-9a

In your own words, what is the attitude of the suffering servant? What gives him hope in the midst of suffering?

Have you ever suffered for your faith? Where did you find strength to carry on?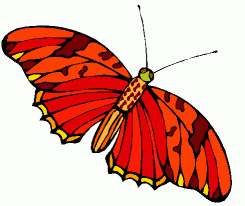 Last Updated on Friday, 27 March 2015 08:59