Free Childrens Sermons
Object lessons / for Sunday School, Junior Youth Group / Homeschool / Family Devotions & Bible Lessons-
-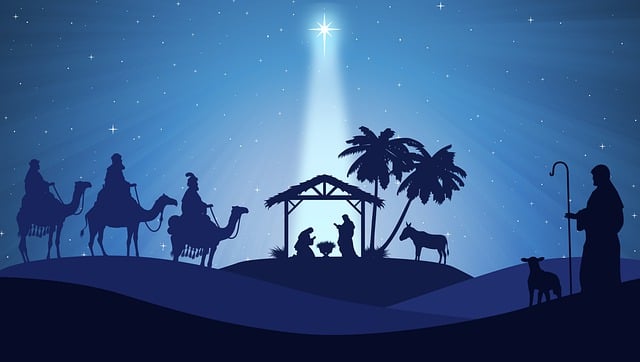 - -Sunday Dec 10, Advent and Christmas (RCL) / -> About this site
(Please Note: Most pages have tags at the bottom to find more on the theme.)
Render unto Caesar - God owns everything! (also see colored button below)
Workers in the Vineyard (Matthew 20 The First shall be last and the last first)
The Real Jesus - Don't be fooled (a little prep needed but worth it!)
Stewardship - God owns everything! -->Just made this kids story video
Riches in Heaven (this childrens church talk would also work for Sept 18)
The Rich man and Lazarus - You can't buy your way into heaven! (Luke 16:19-31


These
Sermons for Children
are:
Short
Children have a short attention.
Biblical
Good theology in a simple form.
Fun
Ministry to children has gotta be fun!
Interactive
Kids learn by using all the senses.
Mark 1:1-8 John the Baptist - This is the beginning of the gospel of Jesus Christ, the Son of God.a 2As it is written in Isaiah the prophet:b
"Behold, I will send My messenger ahead of You,
who will prepare Your way."c
3"A voice of one calling in the wilderness,
'Prepare the way for the Lord,
make straight paths for Him.' "d
4John the Baptist appeared in the wilderness, preaching a baptism of repentance for the forgiveness of sins. 5People went out to him from all of Jerusalem and the countryside of Judea. Confessing their sins, they were baptized by him in the Jordan River.
6John was clothed in camel's hair, with a leather belt around his waist. His food was locusts and wild honey. 7And he began to proclaim: "After me will come One more powerful than I, the straps of whose sandals I am not worthy to stoop down and untie. 8I baptize you with water,e but He will baptize you with the Holy Spirit.f".
Note to ministry leaders: These interactive children's sermons w
ould fit with most faith traditions:
(Anglican /Episcopal (ANiC/ACNA)
, Baptist, Pentecostal, United Methodist, Roman Catholic or Evangelical Churches) Most Object lesson items can be obtained from home, a thrift store or a dollar store.


Dear Sunday School teachers, as the holiday season unfolds, let's embrace the opportunity to infuse our classrooms with the radiant spirit of Christmas Joy. Amidst the lessons and teachings (and regular challenges!) let laughter and warmth fill the air, creating an atmosphere where the true essence of Christmas hope can be felt. Share stories of hope, kindness, and the joyous message of Christmas, letting these this truth light up the hearts of our young learners. Through creative activities and festive decorations, and your personal witness, let's transform our classrooms into havens of joy, where the wonder of Advent / Christmas comes alive. Your passion and dedication will undoubtedly leave a lasting impression, nurturing not only the minds but also the hearts and spirits of the children you inspire. May the magic of Christmas fill your Sunday School classes with boundless joy and love! Remember – :Jesus is the reason for the season" - A.H.
Subscribe to this channel