Children's bible talk - Advent – Ready for Christ's return Luke 21:25-36
Be ready for the second coming of Jesus!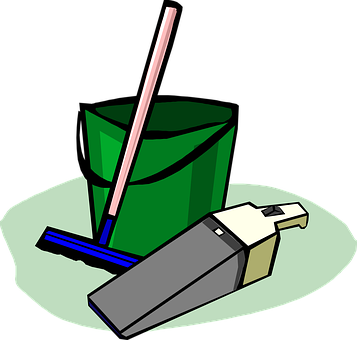 Children's sermon idea for church or Sunday school: The Bible tells us that Jesus could return any time and that we need to be ready. With the use of various cleaning utensils discuss how we would want to have our house and ourselves clean and in order if we knew an important person was going to visit us. To prepare for the return of Jesus we need to make sure our hearts are in order (Luke 21:34) and that our lives are pleasing to him.
Object Lesson items: Various items used for cleaning the (1) House – Window cleaner, feather duster, etc. (2) Ourselves – Nail brush, tooth brush, comb, etc.
Full Children's Sermon:
Good morning children. In our church we call this the first day of Advent. It is the time if year when we remember promises about the first coming of Jesus, that we celebrate at Christmas, and also the second coming of Jesus that is still to come one day in the future. I want you to imagine that the Queen (or President) phoned you up one day and said they were coming over to your house for a visit some day soon! Wouldn't that be exciting? How would you prepare for the Queen to come over? (Discuss some things you could do.) I brought some things with me to show you what I would do. Do you know what this is? Yes, it's a feather duster. I would want to make sure all the dust was cleaned up so that everything looked nice. Do you know what this is? Yes. It's a scrub brush to help me get everything nice and sparkling clean. Do you know what this is? It's a nice clean table cloth. We use this on special occasions. (Add:, window cleaner, large bag to pick up all the clutter, nail brush for cleaning fingernails etc.) If the Queen was coming over I would certainly want to have the house clean and everything in order. That would be especially important if I didn't know the exact time she was coming. Imagining that the Queen is coming to our house helps us to think about this important season of Advent. The season of Advent is when we remember that Jesus said that he would return one day to earth so that we could actually see him. We don't know when that day will be so it's important for us to have our lives clean and in order. We don't want our lives to be like a messy, cluttered house. We want to make sure our lives are cleaned up of all bitterness, greed, selfishness, and that we are living lives that are pleasing to God. That way, we can be excited about the fact that Jesus is returning and know his life and joy while we wait for that day.

Children's Prayer: Thank you God for the promise that Jesus will someday return. Through your Holy Spirit, help us to be ready for that day by living lives that are pleasing to you and please forgive us when we do things that are wrong. That way we will be ready to welcome King Jesus and we'll share in his joy. In Jesus' name – Amen!

Copyright sundaychildrensfocus.com Andrew Hewlett - Feel free to use this object lesson on Sunday morning but please give credit to sundaychildrensfocus.com and consider making a link to this web site. Thank you! A.H.