Children's Sermon: The Cost of Following Jesus

Luke 9:51-62
For Sunday School or Children's church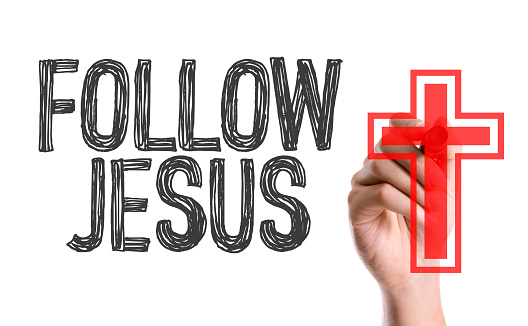 Children's Sermon idea:
Hold up various items and ask the children how much they think the item cost. Pull out your wallet and place the money on a chair or table. Hold up a cross as a sign of following Jesus. Ask the children how much money it costs to follow Jesus. Explain that following Jesus costs us everything; much more than money. Step on to the chair or table (where you've been laying down the money) and explain that following Jesus means giving our whole lives to Jesus.
Full Children's sermon:
Good morning children. Are you good a guessing how much things cost? How about this chocolate bar? How much do you think it costs? I'll put down 50 cents here on the chair. Is that enough? No. How about if I add another 25 cents? That makes 75 cents and that's about right I'd say it costs about that much. How about this ticket to a baseball game? How much do you think it costs? (Go through a similar routine as before placing money on the chair beside the ticket or whatever item you use.)
(Hold up a cross or tape a picture of a cross onto the back of a chair) Now here is a tricky question. How much does it cost to follow Jesus? I'll use this cross as a sign or symbol of following Jesus. Does it cost 5 dollars? (Place 5 dollars down on the chair) Does it cost 20 dollars? (|Add that to the money)
Let's just stop there. I want you to know that we can't become a follower of Jesus by paying a bunch of money. We don't have to pay money to follow Jesus. He paid everything for us already. However, Jesus said to follow him would cost us everything. (Stand up on the chair where you have been putting down the money) Jesus said we need to give our whole lives to Him. That's why I'm standing here. I'm not just giving money; I'm giving my whole life. Some may think the cost is too high but Jesus loves us and wants us to discover his wonderful life. When we give our whole selves to Jesus we begin to discover his life, power and love. Following Jesus costs us everything but it is really worth it.
Children's Prayer: Dear God, help us to give our whole lives to you. We know that following Jesus will be hard sometimes but we also know that you will keep us in your love and will help to make our life a wonderful and exciting adventure.
Copyright Sundaychildrensfocus.com Andrew Hewlett Feel free to use this story in Sunday morning but please give credit to Sundaychidrensfocus.com and consider linking to this web site. Thank you A.H.