Lecionary Gospel text for this Sunday: Mark 3:20-35 Who are my mother and brothers? Or, fits with Galatians 3: 23-29 - June 19 2022
Main children's sermon idea:

As followers of Jesus we are part of a large wonderful family -the family of God

Overview: Have various children mention who is in their family. Ask their family members to stand up. Explain how Jesus said his followers (you and me) are also part of another family; the family of God. After having some individual families stand up, have everyone in the congregation stand up and highlight that we belong to this great family. We are brothers and sisters in Christ.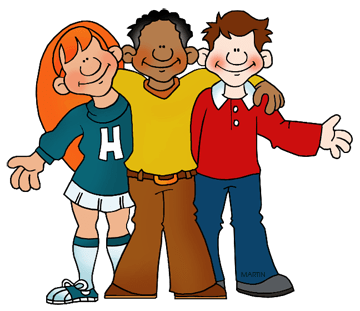 Full kids talk: Good morning children! Who here is a member of a family? (Be sensitive to the wide variety of family situations in your fellowship). That's right. All of you are from some type of family, big or small. Carol, is your family here this morning? Let's get them to stand up. I can see you have a mother and two brothers. Richard, do you have family member here today? (Get them to stand up in the congregation)
It's wonderful that we are part of some type of family that cares for us and loves us. However, did you know that as a follower of Jesus you are a part of another wonderful family? It's called the family of God! In our bible lesson today from Mark chapter 3 Jesus said that his followers (who were doing his will) were brothers and sisters together. Let's have this big family stand up. (Ask the whole congregation to stand.) Do you see all these people here this morning? As followers of Jesus we are part of this big family. Can you see Betty over there? She is a grandmother to her own family but think of her as like a grandmother to all of us as well. Look around this circle that we are sitting in. Think of these people as being like your brothers and sisters in God's big family.
Children's Prayer: Dear God, thank for our families that loves us and looks after us each day. Thank you also that as followers of Jesus we are a part of wonderful big family called the family of God. In Jesus' name – Amen!
Copyright Sundaychildrensfocus.com 2021 Feel free to use this story on Sunday morning but please give credit to this web site and please "Like" us on your social media platform. A. H.