Sundaychildrensfocus - Childrens Biblical Lesson: John 11:1-45

Lazarus come out - wake up
Jesus Raises Lazarus from the dead
Kids sermon idea: Explain how Jesus had the power to wake up even the dead. Demonstrate different ways of waking up people; alarm clock, clapping hands, singing, banging pots and pans, etc. We can wake up people when they are sound asleep but with the command of his voice Jesus can wake up the dead. (Explain this or act it out with a volunteer "Lazarus.")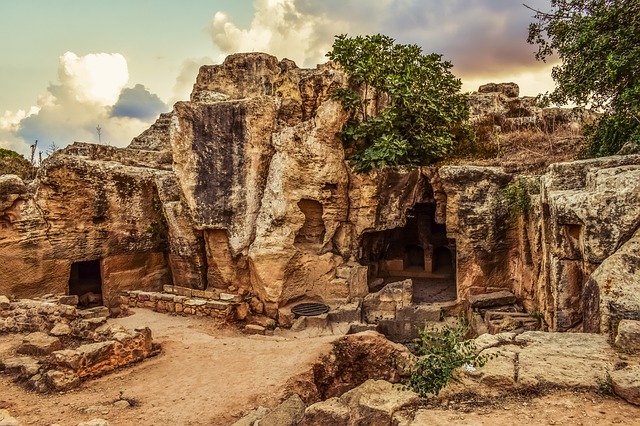 Object lesson props: Various noise makers: alarm clock, bell, rolled up paper megaphone, pots and pans etc.
Children's sermon: Good morning children! Do you find it easy to wake up in the morning? Hmmm. Well, some people wake up easily and others find it hard to wake up. I have some different ways of waking people up. Many people use an alarm clock like this. Listen to the ring. That would wake up some people. Other people wake up when the birds sing outside. Can you make the sound of a bird chirping? That's good. There are other people who sleep very soundly. They need to be woken up with something like this. (Bang the pots and pan lids.) We can wake up just about anyone if we make enough noise. However, no matter how much noise we make I don't think we could wake up someone who had died. That would be impossible. But did you know there is someone who can even wake up the dead. His name is Jesus. In chapter 11 of John's gospel we can read about how Jesus' friend Lazarus died. By the time Jesus got to his house he had already been dead four days. Of course, no one else could bring him back to life. But Jesus called out, "Lazarus come out!" Let's call that out loudly together, "Lazarus come out." Immediately Lazarus came back to life from the dead. That's amazing that Jesus has power to raise people from the dead.
Children's Prayer: Dear God. Thank you the Jesus has the power to wake up people from the dead. Help us to follow him and trust that nothing can separate us from his love and power. In Jesus' name – Amen.
Copyright 2020 Andrew Hewlett (Sunday Children's Focus) feel free to use this 5 minutes children's sermon but please "Like" this on facebook (see link top of main page) and link to this web site. Blessings, A.H.