Sunday School Resource: Children's Sermon

/

Object lesson on the Parable of the Talents

Matt 2514-30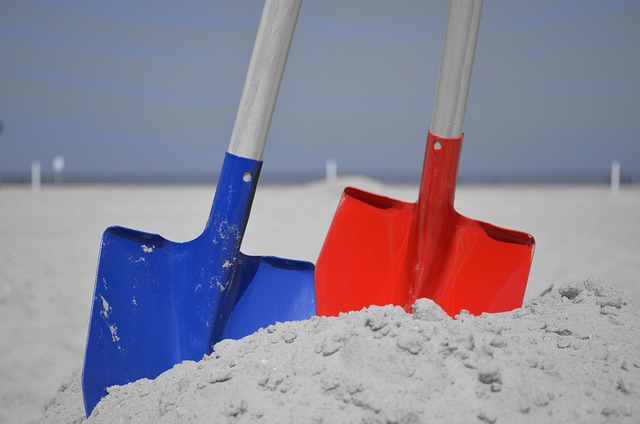 (I just remembered it is Shoe Box (Samaritan's Purse) Sunday at our church. I'm going to substitude the first-aid kit for a Shoe Box gift box.)

Children's talk idea: Show the children a first-aid kit, discuss its contents and demonstrate how items are used to help an injured person. Discuss how tragic it would be to refuse to open it up and use the contents for good. We are a bit like the first-aid kit. God has given us talents and abilities that need to be opened up and used. How tragic it would be to "play it safe" and not share what we have. Discuss the parable of the talents and the danger of burying what has been entrusted to us.
Object lesson items: A small first aid kit. If it is new (wrapped up and sealed) all the better.
Children's Sunday School Sermon:
Good morning children! Have you ever seen a box like this? Do you know what it is? That's right! It is a first-aid kit. What are some things that might be inside? Let's open it up and look inside. It's all nicely wrapped up so I will have to remove this plastic first. Look how nice and neat it is inside. (Examine the contents and discuss how various items could be used to help an injured person. You might have one of the children pretend to be injured.) Now, what if this first-aid kit was so special to me that I was afraid to open it up and use it? (Clutch the first-aid kit in your arms.) What if I said to myself, "I only have 5 band-aids and I don't want to use them up"? Or, "The kit is so neat and tidy, I don't want it to get messed up." Or, "I'm going to keep it safe by wrapping it up and burying it over here in a safe place." That would be very sad. The parent of that child would be angry that we cared more about keeping my kit safe than helping their child.
This is a bit like today's bible reading, the parable of the talents. In this parable, the master gave money to his servants. He wanted them to use money for good. Some of the servants put the money to good use but one of the servants buried it in the ground. He was keeping it safe but it certainly didn't help anyone. He was a bit like someone who was afraid to open up his first-aid kit. God has given each of you special gifts, talents and abilities. (You could give some examples.) It is important that you use what you have for good. Like this first-aid kit, we have gifts and talents that we can use to help others. We certainly don't want to hold them all inside and keep them from being used. What's amazing is that Jesus actually said we would end up having more when we give our gifs away. Now that is a miracle!
Children's Prayer: Dear God, thank you that each of us has gifts and abilities we can use to help others. Help us to open up our lives and share those good things with others in need. In Jesus' name – Amen!


Copyright 2011 Sundaychildrensfocus.com Andrew Hewlett Feel free to use this on Sunday morning but please give credit to Sundaychildrensfocus and consider linking to this site. Thank you! A.H.