Children's Sermon for Christmas: God's wonderful gift to us
Children's sermon idea
:
Demonstrate how the greatest Christmas gift is a person; God's gift of Jesus Christ. Show the children various shapes and sizes of wrapped gifts. Discuss different types of gifts (Money gifts, food gifts, toy gifts) and reflect on what might be the greatest gift someone could give. Include a box large enough for a person to climb in. Surprise the children with a person already inside or ask one of the children to climb in. Explain how Jesus gave the greatest gift of all. He gave himself as as God's gift to the world.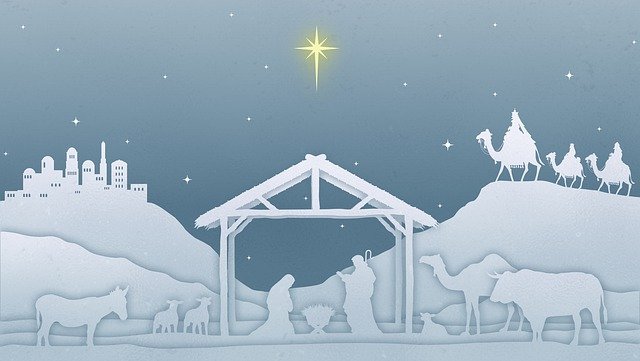 (I'm going to include this true story that happened to my friend. My friend's young sister was very sad that her brother was going to be away for Christmas. On a whim, the family decided to secretly fly him back home. He actually got inside a large box addressed to his sister. She was overjoyed when she opened this personal gift on Christmas Day.)
Object lesson items: Various wrapped gifts, A box (preferably wrapped on 3 sides) big enough that someone can climb inside.
Full Children's Sermon: Good morning Children! Look at all the beautiful gifts that I have up here this morning. Look at this small box here. I'll give it a shake. What do you think is inside? Yes, it could be some perfume or it could be a small toy. What might be in this box over here? It could be something you could eat like chocolates, peanuts or some gingerbread cookies. (Continue on and discuss different types of gifts that are given at Christmas.) Now, look at this huge box. What kind of gift might be inside? Let's open it up and see. Have the children help. (Let them discover that the gift is actually a person!) That really surprised you didn't it! I'll bet you never expected that a person could be a Christmas gift. (Help the person out of the box).
We don't normally think of a living person as a gift. However, the greatest gift in the whole world was a person. His name was Jesus. God always gives good gifts, but the greatest gift of all to each one of us is the gift of Jesus Christ. He didn't come wrapped up in a box but he was born into the world 2000 years ago in the town of Bethlehem. He is God's gift to the whole world and that includes each one of us.
Children's Prayer:
Dear God, thank you for sending Jesus Christ who is the greatest gift in the whole world. Help us to know his life and his love, and to share that love to others. In Jesus' name – Amen
Copyright sundaychildrensfocus.com Andrew Hewlett Feel free to use this on Sunday morning but please give credit to Sunday Children's Focus and consider linking to this site. Blessings - A.H.
Request: Please LIKE this page (left side bar) if you find it helpful - Thanks